Print the marker set (free)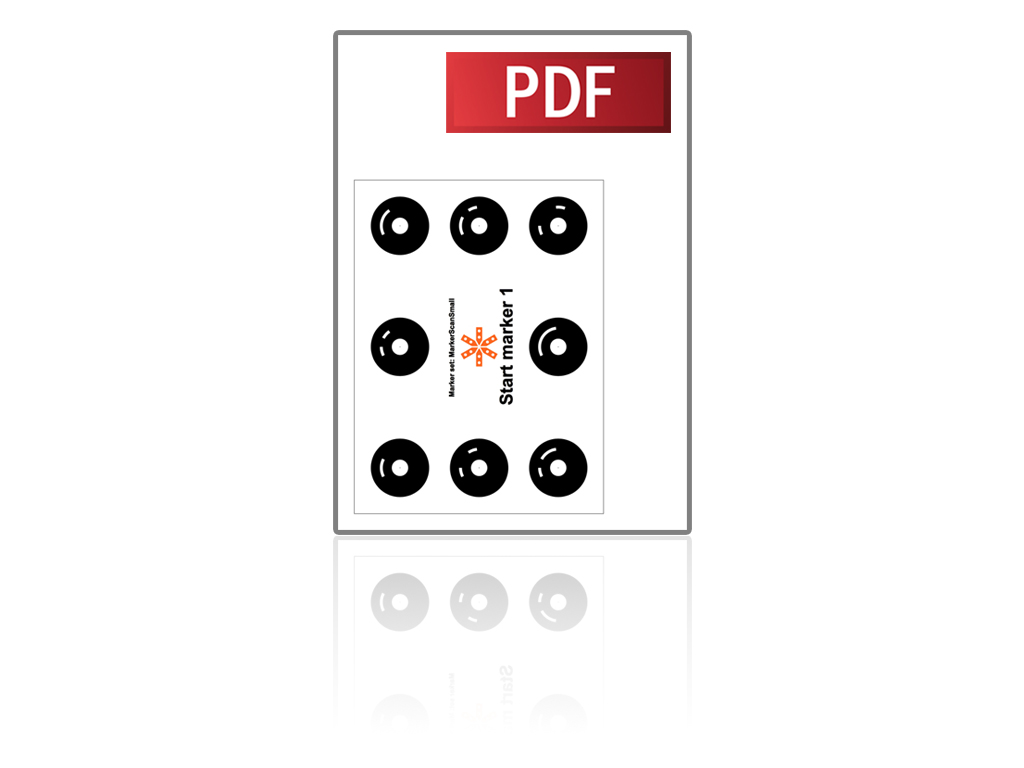 If there is no printer available right now, fill in this form to receive the marker set PDFs via email and print them later.
Order the professional marker set (29 USD/EUR)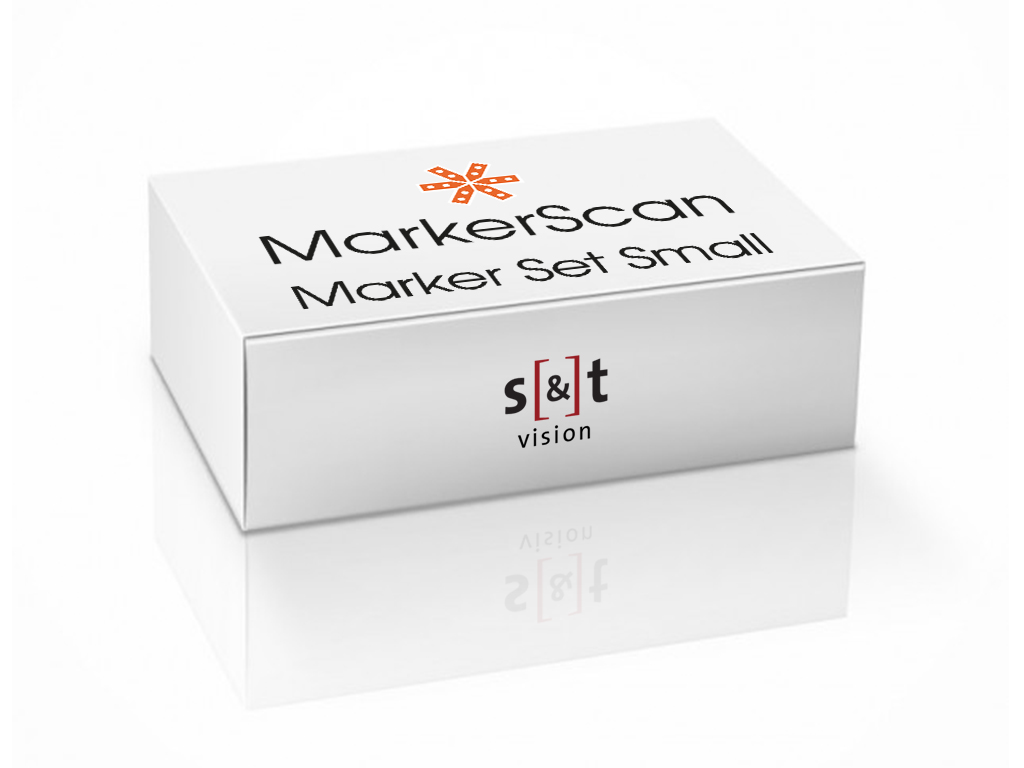 It is also possible to order a professional marker set. The markers in this set are accurately printed on PVC. This more durable set results in even more accurate measurements.
Fill in this form to request a professional market set, which will be sent to your address.